Sweden is a country that is known for sometimes doing things different in their hiring rituals, but often times these differences are not clear to the newcomer. When looking for a job in Sweden, many factors should be taken into consideration – updating your CV and LinkedIn, learning how to interview the Swedish way, and understanding the unique networking culture.
All of these techniques and strategies are held together by a thread of rhythm and ritual in the hiring seasons. Learning how this unspoken and usually not clearly defined hiring schedule can help to plan your job search strategy, expedite a job offer to arrive more quickly, and plan with a clear schedule and expectations.
Especially if you're moving to Sweden from a foreign country that has different weather-related seasons and hiring practices, knowing this information ahead of time can be crucial in saving you time and stress. Continue reading to find out the best and worst times of the year to apply for jobs, go on a networking campaign, when to expect a job offer, and how early one must start job searching in advance to get a summer job secured in time.
THE IDEAL MONTHS FOR CREATING A SUCCESSFUL STRATEGY ARE:
To job search for professional careers: September-November
To job search for temporary summer jobs: February-May
For networking: late August, September, October, November AND March, April, May

UNDERSTANDING EACH SEASON IN MORE DETAIL:
AUTUMN: AUGUST, SEPTEMBER, OCTOBER, NOVEMBER
Autumn is the season when the Swedish professional workforce is in their hardest working mode. Most departments are buzzing with activity, people are likely to respond with "I'm quite busy getting caught up after returning from summer vacation! Perhaps we can schedule something at the end of September?" when you ask if they're available for a networking call. Making plans to network with others can begin as early as August, but expect to meet several weeks, or even months, later. Reserve late September, October and November as one of two busy networking seasons in your strategy.
Also note this is one of two high seasons where most hiring processes take place: one in autumn, and another in spring. Winter and summer holiday seasons are when hiring processes majorly slow down or even completely pause, so plan accordingly.
WINTER: DECEMBER, JANUARY, FEBRUARY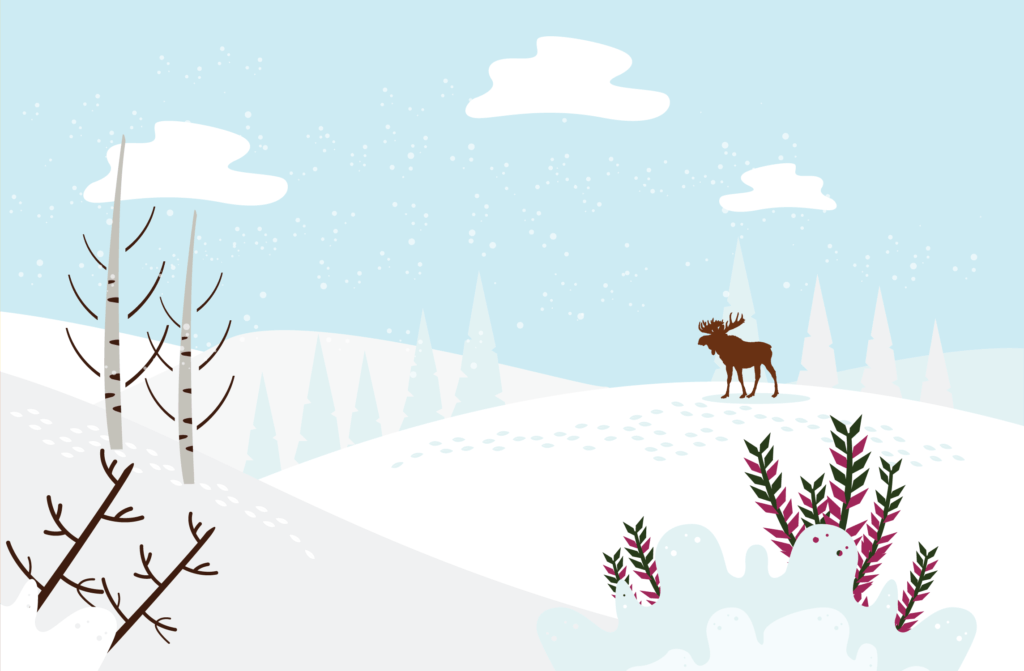 Winter is another season where Swedes are still working hard and focused on completing work projects, however, the pace is usually slower due to the dreary weather, lack of sunlight and low energy levels. There are also several small breaks for winter holidays such as Christmas and New Year's celebrations. Networking in winter is of course still possible, but not the strongest season of the year.
Secondly, February is the month where parents are statistically known to claim the most days of VAB (also known as "vabruari") and take off work to care for their sick children or become sick themselves. This may result in extended deadlines, rescheduled meetings and more chances for ignored emails or meeting invitations. It's wise to instead use this time to re-evaluate your strategy by researching more leads, building your portfolio, and applying for jobs traditionally online then returning to heavy networking again in the spring.
SPRING: FEBRUARY, MARCH, APRIL, MAY, JUNE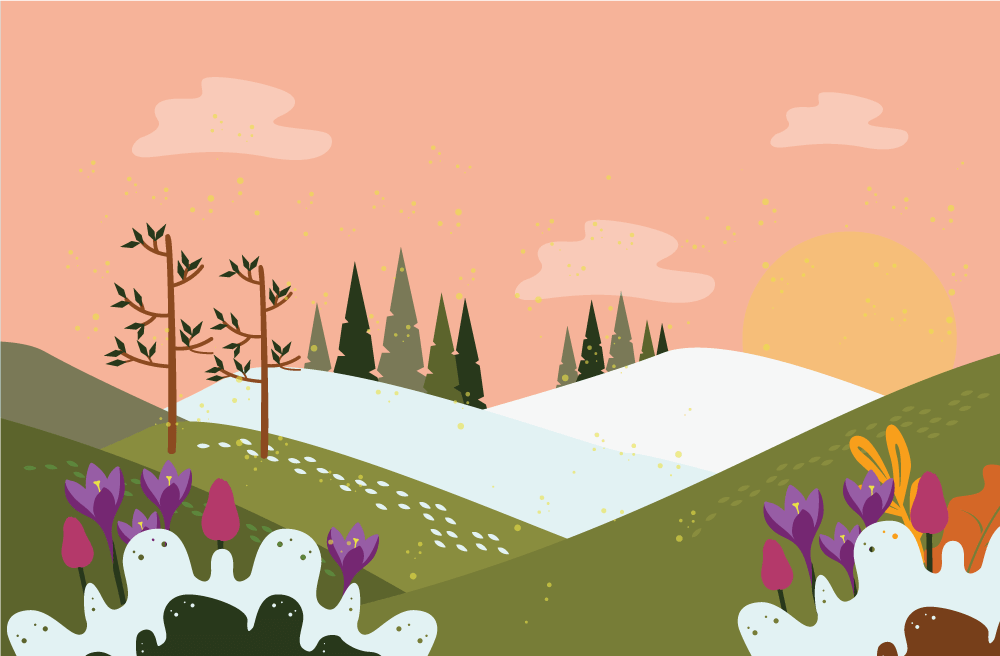 The spring working season is an interesting mix of the weather improving and therefore, morale and excitement for upcoming summer holidays also improving. Despite the fact that there are a lot of red days and various school and public holidays during this period, it's another great time to network or apply for work.
This is for several reasons: the increase in sunny weather results in better moods, which also translates better to perceptions on a subconscious level when you reach out to new (or existing) connections. Secondly, a boom in hiring usually occurs after the New Year due to a fresh yearly budget which allows for new hires to be added to teams, or more allowances given to various departments within a company.
Early spring is also the time where summer jobs become available if you're looking for something quick and temporary to get some money flowing in. Begin applying as early as February, March and April if you anticipate a temporary summer job during May, June, July or August. These jobs replace other workers while they're on summer vacation. This ranges anywhere from entry-level jobs, to restaurants, office administration, healthcare, and most likely there is something in the industry you already have experience in.
SUMMER: JUNE, JULY, AUGUST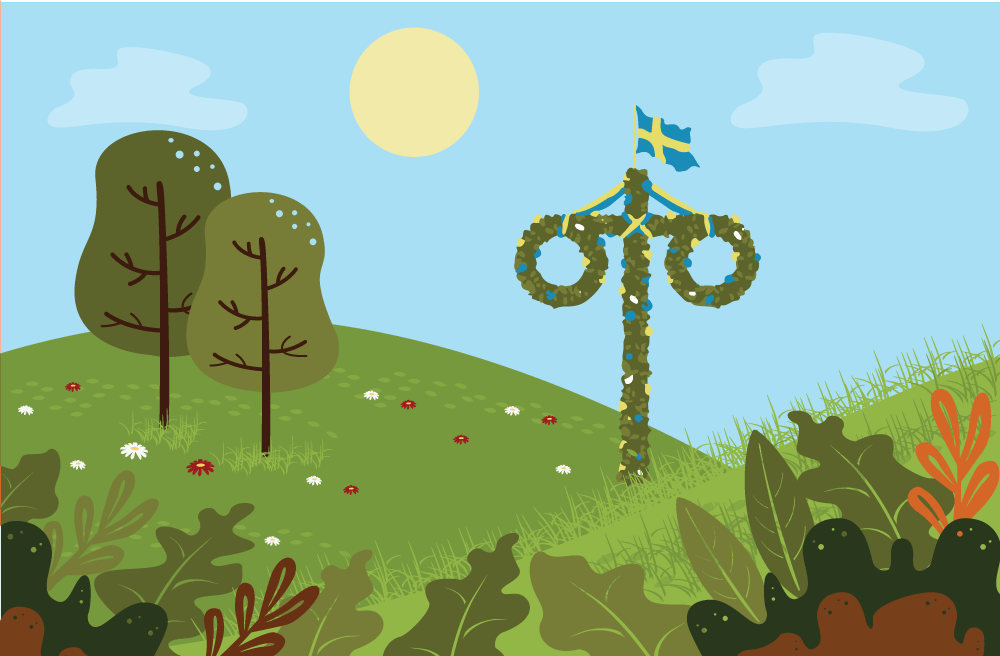 Summer is the season that is the most difficult to network or meet others in. This is because the majority of white-collar (professional level) businesses shut down or operate on skeleton staff (the essentials to operate) and many employees leave for their summer homes. Traditionally, most Swedish businesses are completely closed during July and only restaurants, grocery stores and similar businesses remain open. Don't expect to see much progress during this time both in terms of meeting new people or receiving call-backs for interviews or hiring processes.
If you try to reach someone during this time the following may happen: you'll reach an automated email saying they'll be back in the office four weeks from now, a vikarie (substitute) will respond and likely not be much assistance to you due to lack of knowledge of this person's position, or you will get no response or your email got lost in the tons of other emails they must check upon returning to work. Ultimately, it's best to send a message at the end of summer, or a follow-up message if you've already attempted to reach someone during the summer months.
In summary, understanding the hiring seasons and cultural norms in the Swedish job market is crucial for job seekers to plan their strategies effectively. Different seasons bring varying levels of networking opportunities, hiring activity, and job availability. Autumn (August to November) is a busy networking season and a high season for hiring. Winter (December to February) sees slower work pace and may require more online job applications. Spring (February to June) is ideal for networking and applying for jobs as the weather improves and companies have fresh budgets for new hires. Summer (June to August) is the most challenging time for networking, as many businesses close or operate with limited staff. Being aware of these seasonal nuances can help job seekers optimize their job search and increase their chances of success in the Swedish job market.
In conclusion, embracing the unspoken hiring schedule of the Swedish job market empowers job seekers to tailor their approaches effectively. By taking these insights into account, applicants can optimize their job search, capitalize on the right opportunities, and make a positive impact on potential employers. Understanding the natural rhythm of the Swedish job market will enable job seekers to confidently navigate their path toward career success in Sweden.
---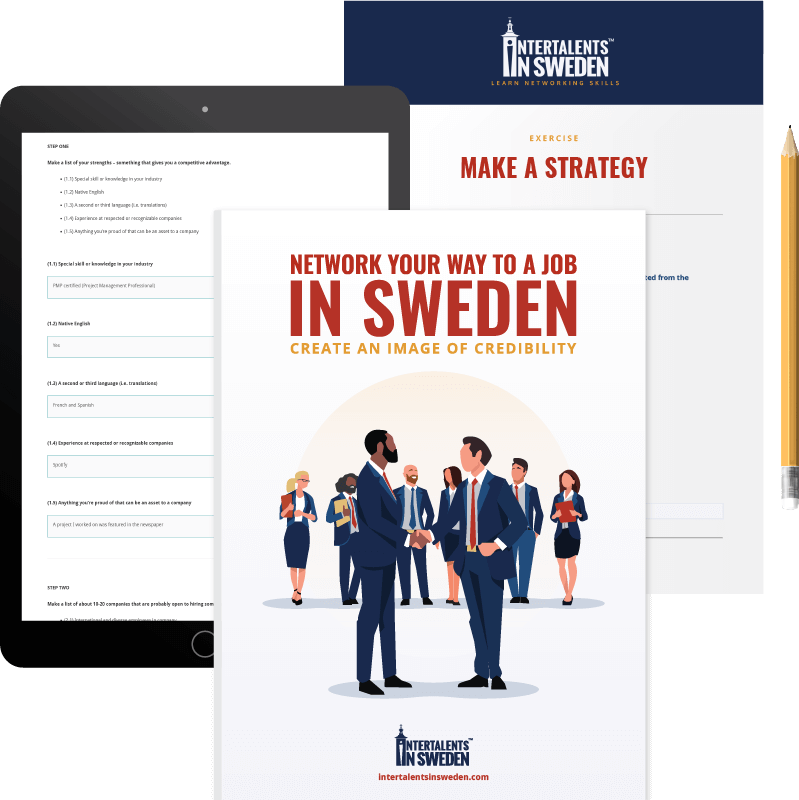 Curious to learn more information like this? This material is taken from inside our signature course 'Network Your Way to a Job in Sweden.'